Vaia Snc was founded long ago in
1948

by Mr

Severino Vaia

It all began with the construction of animal-drawn wagons made entirely of wood.

Subsequently, production expanded with the construction of slurry tankers, also completely made of wood.
CONTINUOUS

DEVELOPMENT
AND

INNOVATIVE

1948
1948
Birth of the company VAIA SEVERINO
1960
1960
Around the 1960s, steel innovations and the flight of peasants from the countryside to industrialized cities favored development in the agricultural mechanization sector: in particular, with the advent of iron sections, it is easier to build frames and axles for mechanical vehicles that are increasingly capable of make up for the lack of manpower.
1975
1975
The further development of our company coincides with the inclusion of the two sons first Tiziano and then Fernando, who introduce novelty and freshness into the production cycle and start the company in a modernization process in step with the times.
1980
1980
In 1980 the new warehouses were built for a covered area of ​​2,600 m2 equipped with suspended bridge cranes for the handling of materials and numerically controlled machine tools (presses, shears, lathes) were introduced.
1985
1985
Vaia changes its name and becomes VAIA SNC
1990
1990
Between 1990 and 1994 the covered area was further increased by another 3,200 m2 and other machine tools were introduced: a machining center and a plasma cutting, which completed the company's leap in quality.
TODAY
TODAY
We have been VAIA SRL since 2015
From a commercial point of view, over 90% of our production was destined for the European Community.
A large
VALUE
For us this does not only mean designing and manufacturing agricultural machinery, but also cooperating and improving through the increasingly growing and particular needs of our customers so as to facilitate their work, because this is our task.
We are able to give prompt answers on every occasion, because the trust of our customers is one of the fundamental pillars for our company, without which it would not be possible and it would not make sense to continue operating on the market.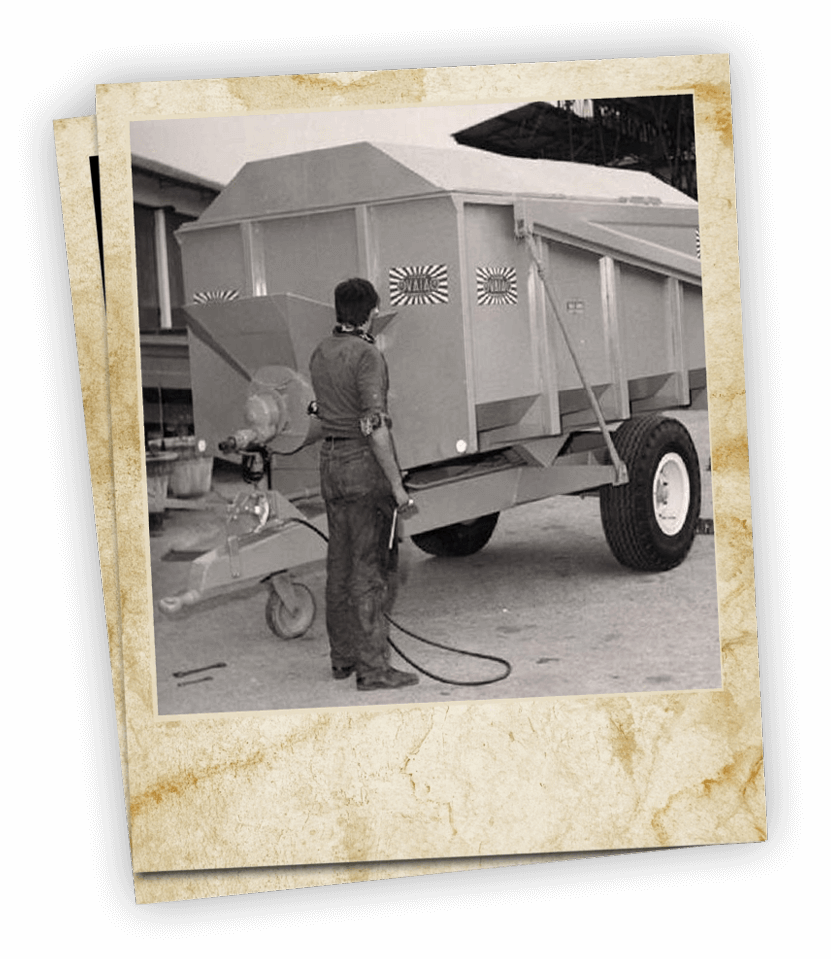 Solid and concrete objectives such as our products
The work experience of previous years, the space available and the top quality machinery have allowed us to acquire a good share of the Italian market.